TURN THE BUILDING INTO SOMETHING UNIQUE
Nowadays, modern aesthetics and modern lifestyle emphasise individuality. The façade is the one element of the building which definitively creates a decisive first impression. A wooden façade is always unique and charms everyone who is close to wood with its own beautiful features: with natural diversity and living appearance, endurance, good construction characteristics, ecological stance and speed which is enabled in construction. Wooden façades are gaining a reputation of prestige thanks to all the listed characteristics and also because their aesthetic value is becoming increasingly more acknowledged in modern architectural approaches.
RIKO HIŠE wooden façades can be placed on any exterior wall. Here, it does not matter if it is a prefabricated, completely wooden Riko house or a brick or concrete house, new or renovated house. Wooden façades are suitable both for residential houses and large public buildings, as well as business-residential buildings. The wooden façade represents protection of the basic construction from the effects of the environment, while at the same time it is an important design and aesthetic element of the building.
Wood as a basic material for the façade enables many sorts of cladding and use of various profiles and colours. When combined with stone, glass or metal, its characteristics are emphasised even more.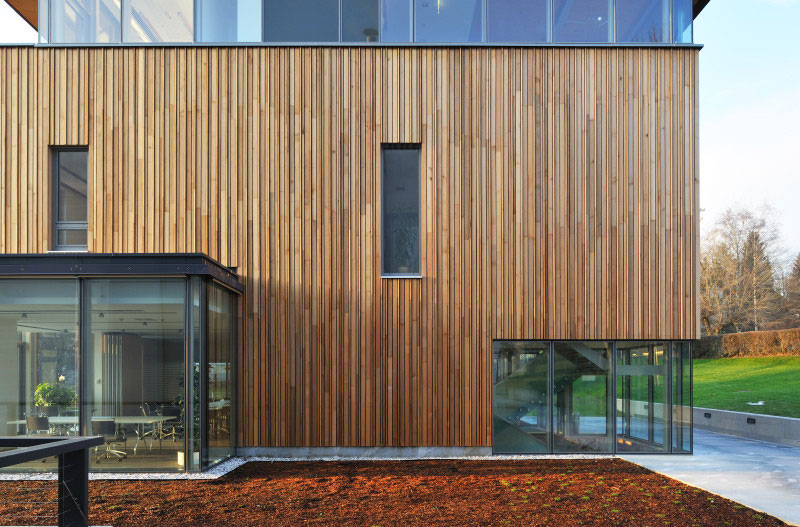 Quality and durability
The quality of a wooden façade is defined by the correct selection of tree species, correct cladding and the professional execution of details. The correct integration of wood is of key importance for the durability of the wooden façade shell. If the constructional principles of protection are respected as well as the fact that a wooden façade needs to be aerated, you need not worry about the durability of your façade.
Project type
All types
Residential buildings
Public buildings
Residential
Wooden facades
Wooden ceiling panels
Extensions, upgrades
Country
All countries
Slovenia
United Kingdom
Sweden
Italy
Germany
Ireland
France
Croatia
Switzerland
Romania
Austria
Luxembourg
Russia
Wooden façades - REFERENCES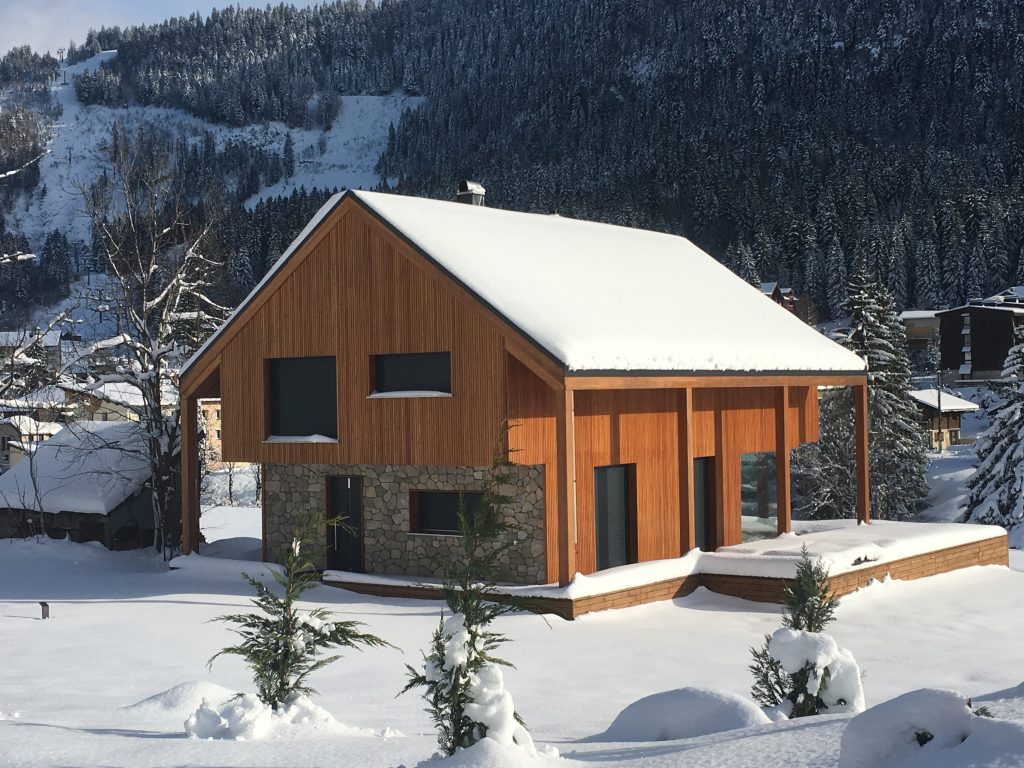 Wooden house near the French-Swiss border
Location: Lajoux, France Slovenian architecture and low-energy wooden construction has found a place in the heart of the Jura mountain range near the French -Swiss border. A French investor was taken...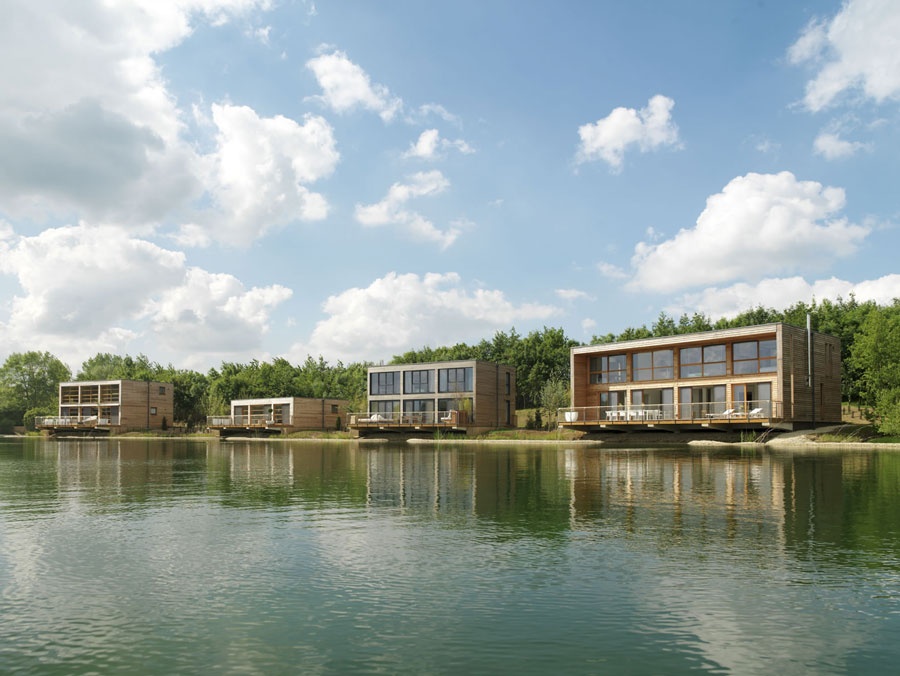 Housing estate of 160 houses in the Oxford suburbs
Location: Cotswolds, Great Britain Architects: Philippe Starck & Yoo Architects...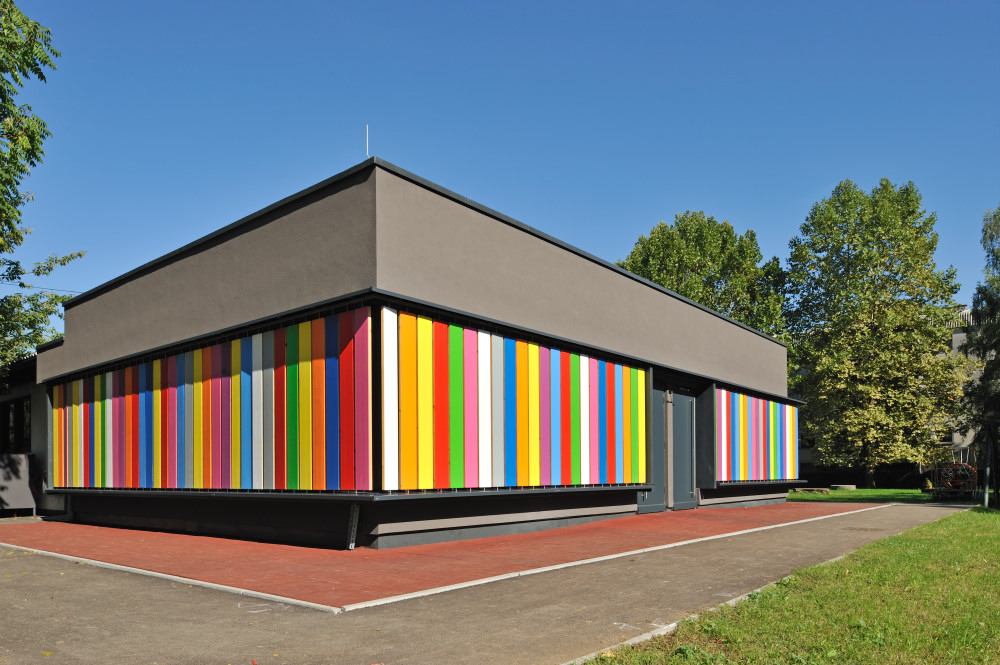 Kekec kindergarten
Location: Ljubljana Architect: Jure Kotnik, www.jurekotnik.com New trends emphasize the importance of environmentally- and child-friendly materials – and point out wood as the most appropriate...
MORE