Deciding for RIKO HIŠE equals deciding for quality and reliability, for sustainable and environmentally friendly prefabricated wooden construction. For a safe investment and excellent service. It is the decision for a unique, safe and economical home, for cosy lifestyle, tailor-made to suit your wants, and for elaborateness, weaved in every single detail.
At RIKO HIŠE we have been devoted to these commitments for over 20 years. They are weaved into all the pores of our activity and are reflected in each prefabricated wooden building. We guarantee for our buildings with our knowledge and expertise, rich experience, quality, confirmed by certificates and CE marking and great sensitivity towards lifestyle expectations of our clients and a 30-year guarantee for our construction systems.
PREFABRICATED WOOD CONSTRUCTION
Wood as the basic building block of every prefabricated wooden building by RIKO HIŠE is excellent building material, which suits all the concepts of sustainable construction. It is ecological, energy-saving and combines excellent physical and mechanical features – it is a good sound insulator, which can take large amounts of fire load and can adapt to strong pressure load very well.
It maintains a pleasant climate in the room in all seasons, regulates humidity and functions as a biological filter, it is warm to the touch and has a beneficial influence on mood.
Construction with wood therefore provides truly quality lifestyle, which we always bring to life together with our clients in every building made by Riko Hiše.
Speed of Execution
Since elements are prefabricated in the production process to the highest degree possible (finished), assembling elements on the field is incredibly quick. In addition to that, assembly works can also be carried out in winter time.
In contrast to classic construction, there is no drying phase in the RIKO HIŠE system of wooden assembling construction. Therefore we can ensure very accurate planning, clearly define the duration of an individual construction phase and consequently the accurate date of moving in.
INDIVIDUAL APPROACH
At RIKO HIŠE we swear by an individual approach – every building that we have made is unique and tailor-made for the client. This is because we believe that a room has to be designed in accordance with lifestyle expectations of the user, his lifestyle and needs and appropriately placed in the given geographical context.
Therefore, we always place our clients' wants to the centre of our activities and prefabricated wooden house design. Adaptable and technologically advanced construction systems, rich experience and advanced approaches in solving the most challenging details enable us to fulfil various architectural and design ideas, make the most demanding wants come true, while responsibly taking care that every construction phase has been carried out in accordance with high quality standards.
QUALITY AND RELIABILITY
At RIKO HIŠE, we build prefabricated wooden buildings with an aim for the highest quality and by including the latest technologies. Our goal is to meet and exceed all of your expectations.
We ensure quality by controlled production, which takes place in accordance with applicable regulations and guidelines. In accordance with the CE marking or the European Technical Assessment (ETA) regular control of built-in materials, production and even assembling is carried out.
Upon the delivery of the building, we provide you with a 2-year guarantee for any hidden errors and a 30-year guarantee for the construction of each RIKO HIŠE prefabricated wooden house. The producer's guarantee is valid for built-in furniture or manufactured products, providing that the client uses the building with due diligence and in accordance with provider's instructions.
Systems of prefabricated wood construction at RIKO HIŠE comply with the high standards that are dictated by important institutions for energy certification of buildings, such as Passiv Haus Institut, KlimaHaus-CasaClima, Minergie.
Care and responsibility for quality is written in all pores of our activities – precise planning, accurate manufacturing and the detailed process of assembling. Close co-operation with architects, appropriate choice of optimal materials, connecting and upgrading knowledge, competencies of engineers, adaptability and sensitivity for all your wants and lifestyle expectations – all of this presents reliable starting points for top quality living.
INVESTMENT IN THE FUTURE
Investment in construction of a house is definitely one of the most important investments in an individual's life and RIKO HIŠE takes great responsibility to accept our clients' trust.
Final Price Known in Advance
By signing the contract or in the phase of confirmation of the project, the final price of a prefabricated wooden house is known, which does not change until the construction works are completed, because all of the expenses are known in advance. Due to elaborate system of construction and accurate planning, there are practically no unforeseen jobs.
Of course, eventual changes and adaptations are possible, but due to new wants and demands, they differ from the originally set project. In this case, the final price of the prefabricated house is adapted too, but in this case expenses are always known in advance.
Return on Investment
Prefabricated wooden houses are economical, energy efficient and use less energy both for heating and for cooling. The initial investment in a RIKO HIŠE prefabricated wooden house is returned in the next years of dwelling.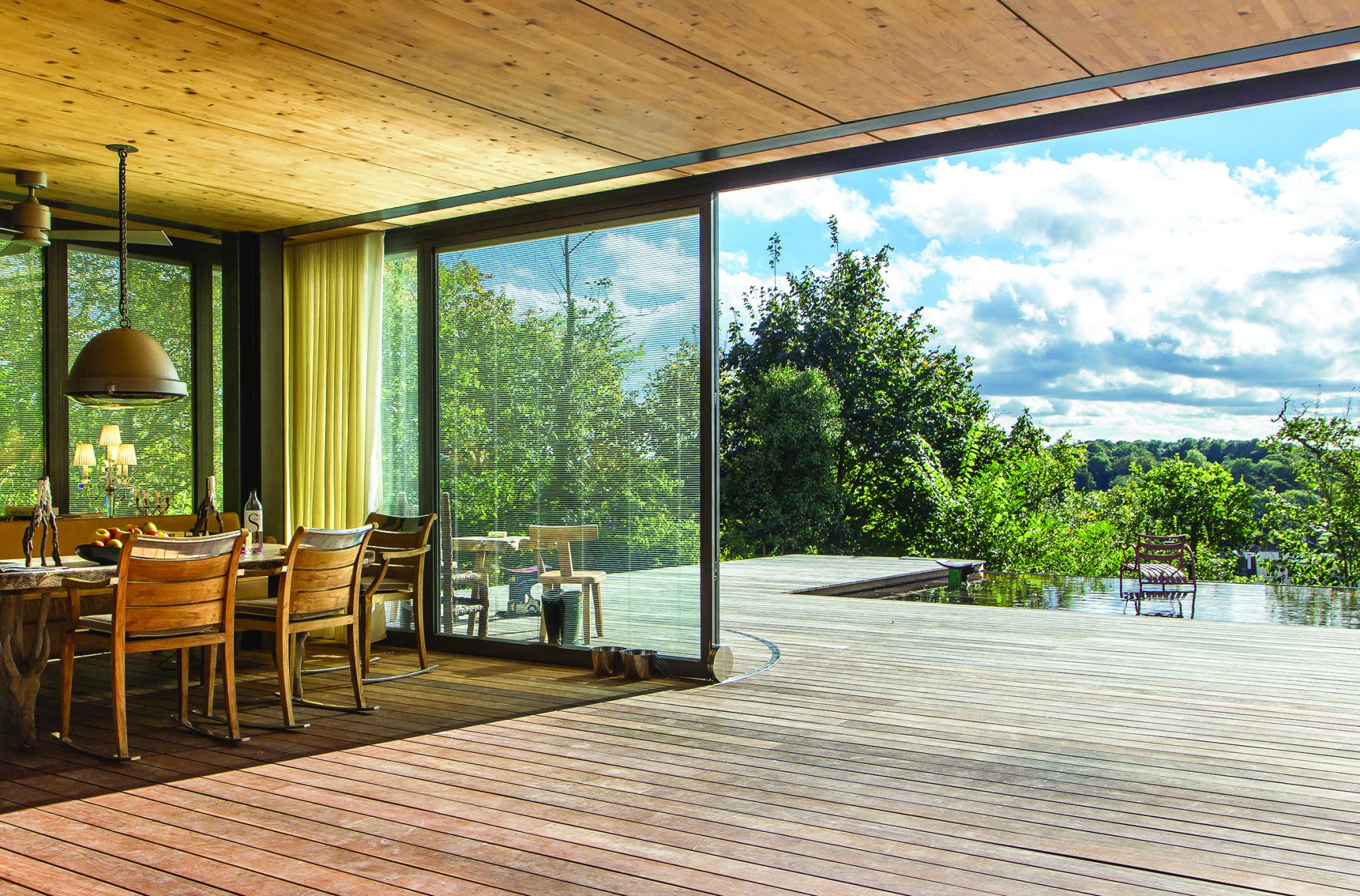 Excellence in architectural solutions
Every building created at Riko Hiše is unique and as such enables a lot of originality in designing both interior and exterior.
Namely, in addition to other advantages, wood has a high decorative value and in combination with other materials, it offers even richer possibilities and solutions to make design and architectural ideas come true.
This way, construction alone or a detail can be seen as an aesthetic and even functionally elaborate element, which becomes part of the ambient by careful placement and provides top quality cosy lifestyle, tailormade to the selected criteria of the client, and these criteria always represent the starting point of our creation.