RIKO HIŠE wooden prefabricated houses are in first place regarding economical houses. This fact originates from their construction, as well as the entire composition of individual elements. The basic building block is wood, which is an insulation material, but has also other advantages, such as excellent ratio between the cubic mass and the allowed tension.
From low-energy to nearly zero-energy house
RIKO HIŠE prefabricated wooden houses can be made in any energy-efficient class because our construction systems are suitable for all technical requirements of energy efficiency.
For the final achievement of standards for nearly zero energy buildings, which will become required by the year of 2020, according to the European legislation, all aspects and building blocks of a prefabricated wooden building must be taken into consideration.
RIKO HIŠE wood construction with corresponding thermal or insulation cladding represents the basis, however, we must pay attention to all construction details, suitable builders' joinery and its installation, as well as suitable heating and ventilation system. Finally, placement in the environment, where the prefabricated wooden house will be placed, has an effect on energy efficiency.
In the planning phase, we calculate and define real construction-physical characteristics of the layer for prefabricated wooden buildings RIKO HIŠE and after the assembling carry out measurements of energy efficiency (airtightness and thermography of the building) and hand over the classification report of energy indicators to the client. Here, calculations of indicators for the energy performance certificate are included and simulations of typical heat bridges are shown, whereas the result is the annual heat for heating required, which classifies the building into a corresponding energy efficient class.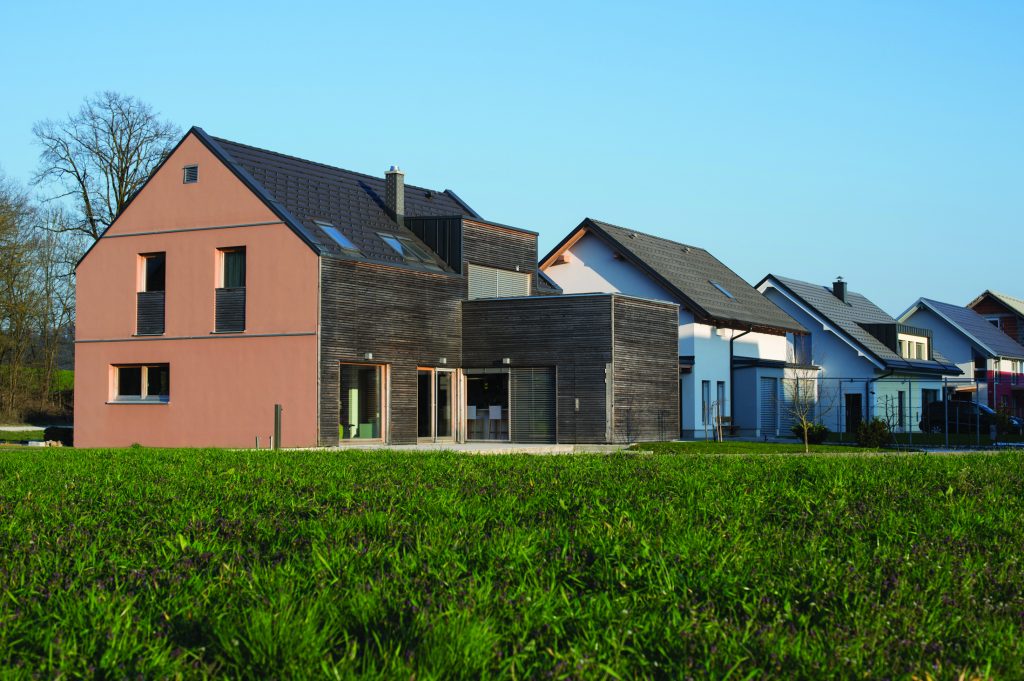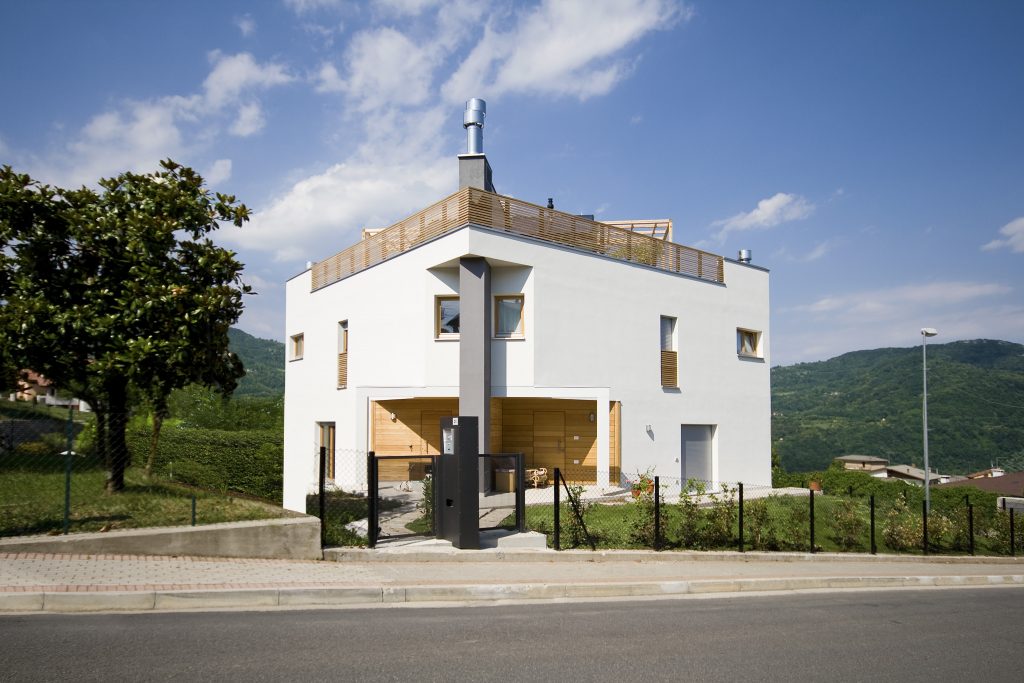 Execution Phases
Every prefabricated wooden RIKO HIŠE house can be created until the agreed-upon construction phase.
A building finished on the outside includes a completely manufactured "shell" of the building, including builders' joinery, however, without installations, floor screeds and sanitary equipment.